To help prevent oral health diseases before they create long-term issues, individuals should schedule a dental examination with our dentists at DentalWorks Mayfield Heights in Mayfield Heights, OH at least once a year. During the oral examination, our dentists will use several testing techniques to check the well-being of the bone structure of the teeth and gums for signs of concern. This often includes a complete examination, which involves digital X-rays, a physical inspection, and gum analysis. By providing dental exams, DentalWorks Mayfield Heights can help patients around Mayfield Heights, OH take life-long measures to reverse oral health problems in the early stages. This is the most effective method to give the patient a more effective plan of treatments that may be easier to overcome and less expensive.
An in-depth dental examination will begin with a consultation between our dentist and the patient. Our dentist will enquire about the patient's health, including any current conditions or medical problems. Our dentist will discuss with the patient to find out if they have experienced any areas of concern. To get a detailed picture of the individual's mouth, our dentist will produce digital X-rays to see the bone structure, teeth, and gums. A visual exam of the mouth with touch will also assist in diagnosing signs of oral decay, cancerous conditions, or disease. The probing device will be used to inspect the health of the gums by measuring the depth of the gum pockets and looking for areas of infection.
If our dentists find any areas of worry during the dental exam, they will discuss with the individual about possible preventative measures that may be conducted at DentalWorks Mayfield Heights or at the patient's home. Ongoing check-ups will be vital so that the individual can continue to maintain their oral health. If a patient experiences ongoing problems our dentists may recommended that the individual see a periodontist or endodontist.
The front office staff at DentalWorks Mayfield Heights will contact the patient's dental insurance company to discuss the benefits plan and confirm all up front expenses prior to the visit. DentalWorks Mayfield Heights offers payment plans to help assist with the final bill.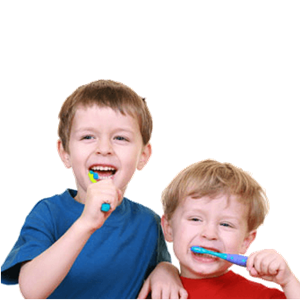 Be sure to consult with DentalWorks Mayfield Heights in Mayfield Heights, OH to plan your yearly dental examination so you can maintain healthy gums, bones, and teeth. With regular dental visits at DentalWorks Mayfield Heights, our dentists can stay abreast with any subtle changes. This will help prevent hours of hassle and worry, as well as avoid an extensive procedure.
Related Procedures